Reenactors at Mount Vernon
---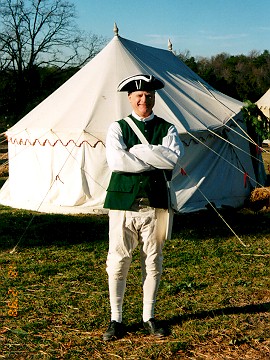 Volunteers who reenact the roles of many of the people who
lived and worked at Mount Vernon will be joined by
reenactors from the First Virginia and First Maryland regiments,
who will demonstrate 18th-century military equipment and skills.
This site is provided as a service to Scouts and Scouters by the Colonial District, NCAC, BSA, which includes George Washington's Mount Vernon. Although not an official site of the NCAC, BSA, or Mount Vernon, the site is maintained by Tom Baerwald, who has been appointed by the NCAC to direct the Mount Vernon Encampment, so information should be reasonably accurate.